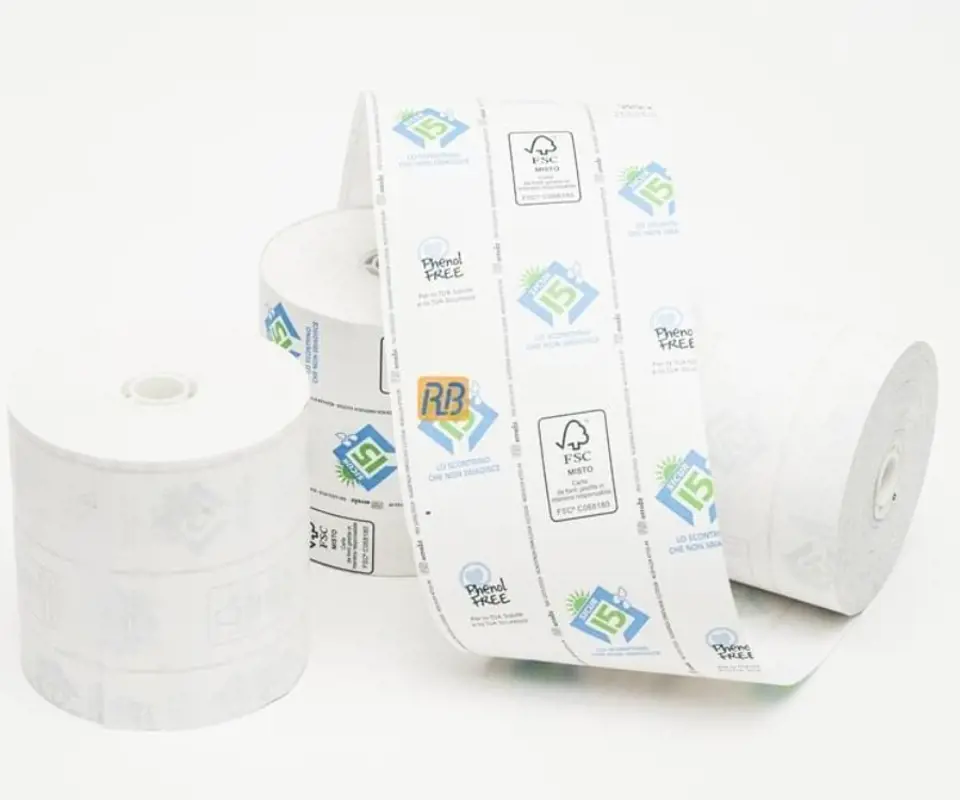 Sicur – long life thermal rolls
RB is the first company in Italy to have obtained approval for a long life thermal paper for specific uses: cash registers, billing and billing systems, electro-medical equipment and any system that issues a receipt that is to be preserved over time.
Continuous technological updating and constant attention regarding the customer's needs, means the company improves continuously. For this reason, today Sicur technology by RB, is even safer and more reliable.
The highest quality for the new paper which, thanks to its chemical structure, can resist external environment conditions such as oil, humidity, light and liquids. With Sicur you have the certainty to keep every type of thermal wring in tact for at least 15 years. No risk of fading. This allows you to avoid classical photocopies and save consumption of paper, energy and ink.
Type-approved in compliance with the FSC standards and totally green, the Sicur receipt is produced entirely by clean energy and realised with cellulose coming from sources managed in an eco-sustainable manner. Every roll of paper realised using Sicur technology is safe to the body and completely non-toxic because is is phenol-free.
Download PDF for more information.