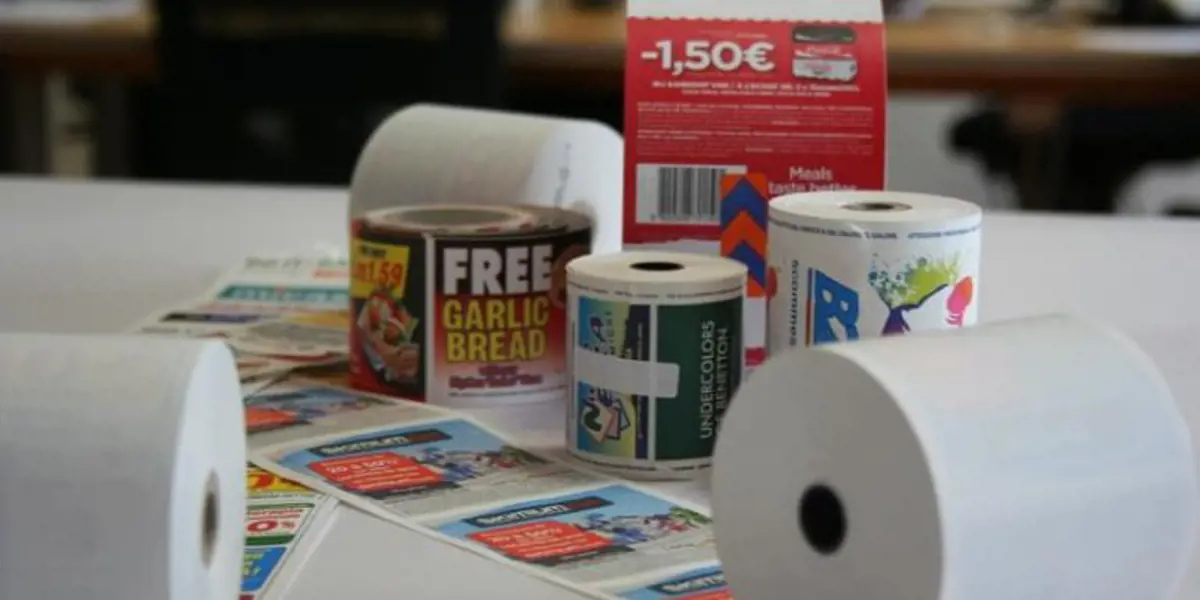 Your advertising on the back of the receipts
Dear Customer, RB is pleased to present a truly innovative product: the customised receipt.
Type-approved in compliance with the FSC standard, the customised receipt is the solution for all those companies that want to develop promotional campaigns on alternative means.
Not the classic roll of thermal paper, but a real offline communication channel, to advertise your brand and your products.
From the queue management rolls to those for lotteries and betting, passing from traditional cash register receipts, with customised receipts it is possible to communicate your promotions, advertise your products and customise your business at a very competitive price.
Visibility on the back of the receipts, means widespread distribution of your brand, so it becomes known by thousands of potential new customers.
Why advertise on RB customised receipts?
Very competitive price
Widespread daily distribution
Bright and strong colours
Maximum quality with offset technology
Available in measurements of 80*80 and 57*30
Production also of small amounts